Easy Steps to Becoming a Work From Home Mom
This blog post contains affiliate links. If you use them, I might be rewarded a commission at no extra cost for you. This helps me keep tutorials & content FREE for you. Please note that I only recommend tools that I personally use and love, and I always have my readers' best interest at heart.
Alternatively, I could call this article: "How to survive as a work at home mom when the laundry never ends, and all you want to do is to crash in the sofa with chocolate and a glass of wine."
I think it's important not to romanticize the whole concept of staying at home with the kids while working. It can be incredibly rewarding for several reasons, even though it can be hard at times. If you want to succeed, it's important to be aware of the challenges and how to overcome them.
And let's be clear: the rewards are great if you manage to work it all out. You get to spend more time with family while contributing to the finances, pursuing your passions, and investing in yourself. But how to actually do this amidst sleepless nights, teething, rounds of peek-a-boos and housework that doesn't magically do itself?
I've been there myself, and I have made a few painful mistakes. Hopefully, you can learn from them and not do what I did. I did it the hard way and tried to figure it out all out myself. I have also added a few book tips below that should help you even further on my way.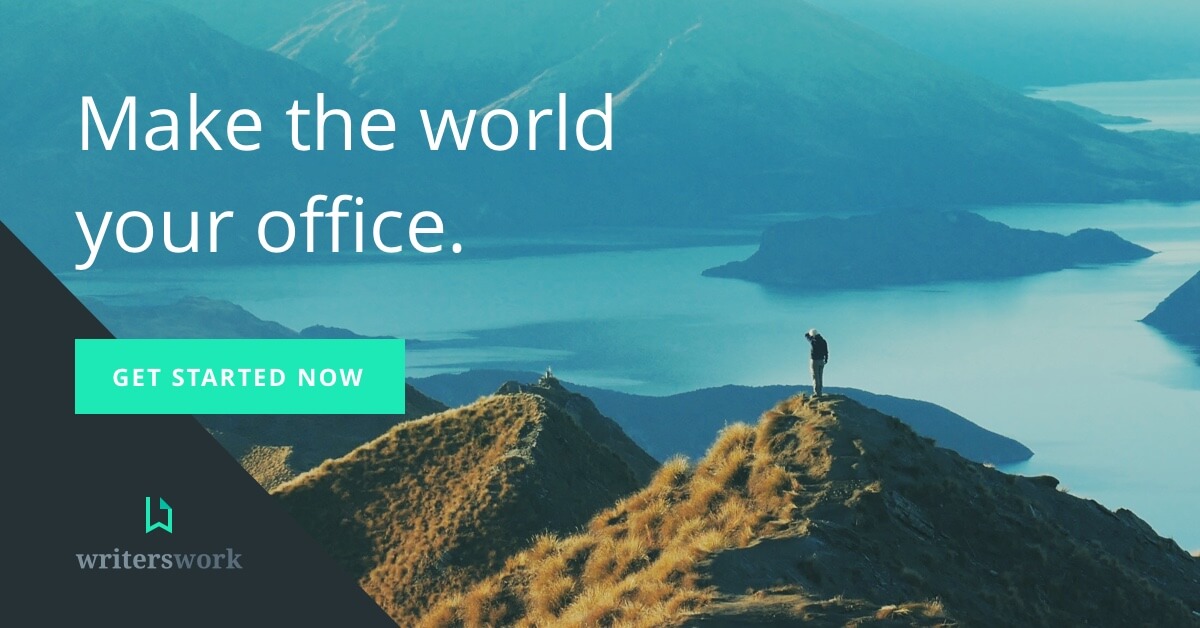 Make a solid plan
It is essential to have a solid plan for when and how you are going to work. As a stay at home mom and former journalist, I decided I wanted to write freelance. I wanted more time with my kids, while continuing my career.
One of the very first mistakes I did, was not to plan the unexpected. Because life with toddlers always goes to plan with nothing unsurprising happening, right? (Irony.) The kids might suddenly catch a cold or a fever. All of you might end up with the tummy bug.
The kids might suddenly decide that sleep is not something they need anymore and skip nap time. If you were going to spend that time finishing a job, that can be incredibly stressful – believe me, I know!
One evening, I found myself writing to 4 am in the morning, only to get up with the kids a couple of hours later. Guess who didnt feel all that great? This not a sustainable tactic in the long run. I need my beauty sleep to perform my very best, both as a writer and as a mother.
It doesn't matter if you want to write for a living, pursue your photography, blog, affiliate sales, or something else. Make sure you leave plenty of time for the big and small delays that may happen in the life of a work from home mom.
Remember to recharge and relax
When you are doing something you love, it's easy to get carried away. Try to hold back in the beginning. That way you can be sure that you manage all your tasks in the long run. I know that I cannot be a money-making super-mom 100 % of the time. Allow yourself some time to relax and recharge your batteries.
Yes, you need to be dedicated and focused to become a work from home mom, but you also need your sanity. Remember to balance it all out, so you do not get burnt out instead. Don't aim for perfection, make your aims realistic and fulfilling.
Figuring out when to work
Right, so you have figured out where you are going to work. The next biggest question is when you are going to work. If you already feel exhausted and that the days are too short, I fully understand that working evenings and during naptime might seem impossible.
Trust me on this one: it isn't. Many other parents have done it, and so can you. I have added some books with real experience in the list below. I think nothing is better than getting advice from someone that's been there before me. The books inspired me, and they might kindle your fire as well.
As the kids get older and start to play more by themselves, you might also find you have more time to work, write, make candles, design mugs, whatever floats your boats and brings in the money. Let them loose with fun art projects, build Lego on the floor, or whatever keeps them entertained next to you on the floor while you sneak in some work.
Another option is to seek help from others. Maybe your spouse could give you an hour or two every afternoon to work? Or a few hours during the weekend? Do you have someone who can babysit? When you start earning, maybe you can afford a babysitter?
Business automation for a work from home mum
If you can delegate and automate your business, you will have more time for parenting and working. For example, I use an accounting program for entrepreneurs that know nothing about accounting (for you Norwegians out there – check out Fiken.no).
I also use MailChimp to set up my newsletters, generate automatic welcome messages, manage campaigns, etc. When you venture out into the overwhelming world of social media, a social media planner will help you conquer & flourish out there. I usually set up my IG at least a month ahead.
I only spend an evening or so doing it, instead of taking photos, uploading, creating captions, etc. every single day. Another good idea is to use stock images and graphics for blog posts, Pinterest, social media, Instagram, etc. Not only do you save time, but it also makes it easier to plan content. I use Ivory Mix: I simply adore her beautifully crafted graphics!
Useful books for a work from home mom
I am a complete book devourer, including books that can help my business. If you need even more great tips to become a work from home mom, check out these as well:
Are you ready?
Hopefully, you should feel inspired to start working at home while staying at home with kids. With a little bit of planning and preparation, you can have the best of both worlds. You can become a work from home mom, AND be able to crash on the sofa with wine and chocolate occasionally. Best of luck! Let me know in the comments if you found this helpful, or if you have another topic you want me to cover.